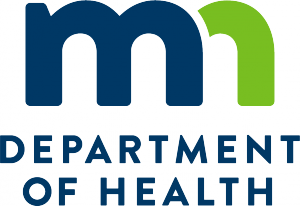 The Minnesota Department of Health (MDH) awarded a grant to support Augsburg's efforts to provide excellent clinical experiences to our nursing, physician assistant, and social work students. Recently, Augsburg received $772,153 from MDH. The sum will be re-distributed to 115 primary care clinical training sites which hosted Augsburg students during fiscal year 2019. This funding has been awarded to Augsburg through the Medical Education and Research Cost (MERC) grant program.
Leaders in the social work department reflected on how meaningful the grant award is. They shared that "The MERC grant supports internships for Augsburg's MSW students in a variety of clinical care settings. Through these internships, MSW students are able to develop the depth and breadth of skills needed for clinical social work practice, including individual and group mental health therapy, skills training, resource referral, family support, advocacy, coordination across systems, and community-based prevention."
Students in Augsburg's nursing and physician assistant departments experience similar benefits. We sincerely thank the Office of Rural Health and Primary Care within MDH for their administration of the MERC grant program, which has become a building block of students' preparation for healthcare careers.