Interested in pursuing grants to support your work? The Office of Grants and Sponsored Programs is committed to providing the resources and expertise necessary for faculty and staff at Augsburg to be successful in research development, community engagement, and other high-impact educational practices. In order to help us better assist you, please contact our offices early in your project development process.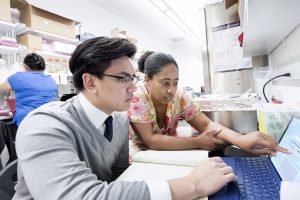 We can contribute to your success by identifying and cultivating potential funders with an interest in your project, assisting with proposal and budget development, editing, and securing internal approvals. It is important to contact our offices early in your project development process.
We're here to help you with:
Locating and cultivating prospective funding sources (visit the Funding Opportunities tab to view current RFPs from a range of different agencies)
Providing proposal writing and editing resources
Program design assistance
Budget development
Compliance with university and funding agency policies
Grant submission
Post-award reporting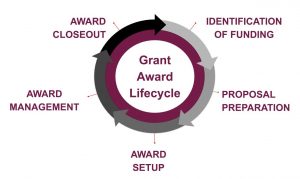 Contact us!
The new Director of Grants and Research begins work at Augsburg on May 31. In the interim, please contact
Sarah Erkkinen,
Associate Vice President, Institutional Advancment at
erkkinen@augsburg.edu
or 612-330-1185.
Responsible for pre-award and non-financial post-award grant administration, including engagement with
National Science Foundation, National Institutes of Health, U.S. Department of Education, National Aeronautics and Space Administration, all other federal sponsors, state government sponsors, and corporate and foundation grant-makers.
Carole Kampf, Accounting Manager
kampf@augsburg.edu

612-330-1260
Responsible for post-award and financial administration of sponsored activities, including a
ssistance with budget monitoring and oversight of restricted funds