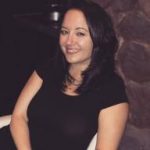 Jennifer (Jenn) Forsthoefel is the Director of the Writing Center and Assistant Professor of English at Augsburg University. She is originally from Tallahassee, Florida and spent many years in Atlanta, Georgia completing her graduate work before moving to Minneapolis. She has a PhD in Rhetoric and Composition with a focus on Writing Center Studies. She been teaching and tutoring writing since 2007 and has presented her research at regional, national, and international conferences. Her current research focuses on the impact of writing centers on the culture of writing on SLAC campuses. In her spare time, Jenn loves spending time with friends, listening to podcasts, watching bad reality television, and searching for the best burrito in town.
---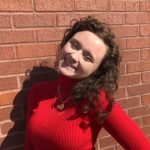 Lydia  is a graduate student in Social Work. In her free time, she enjoys listening to music (genre-fluid) and traveling with friends. She hopes to be a foster care worker with great memories to look back on after graduating from Augsburg..
---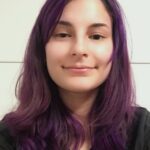 Katelynn is a mathematics major in her sophomore year. In her free time, she likes reading manga or dystopian books and listening to 90s rock and progressive metal. Her favorite color is blue, her favorite band is System of a Down, and she has a black cat named Lafayette. She hopes to work in the finance field once she graduates.
---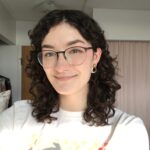 Charity is a Secondary Education Communication Arts/Literature major in her third year at Augsburg. She plans to become an English teacher, so she looks forward to working with students and helping them feel more comfortable and confident in their writing. In her spare time, you could find her spending time with her sisters, browsing the Goodwill book section, or listening to Taylor Swift songs
---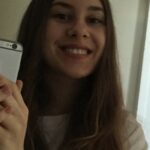 Emma is a third-year student majoring in Secondary Education: Communication Arts and Literature. She hopes to become a high school English Language Arts teacher after graduating from Augsburg, and would like to teach in the Minneapolis Public School district. As a former student of the MPS district, she is passionate about giving back to her community through teaching
---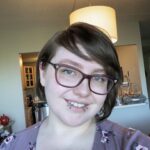 Christine is a Creative Writing major and enjoys reading and writing both poetry and prose. She transferred to Augsburg from Normandale where she received an AFA in Creative Writing. After graduating, she plans to pursue a career in editing and publishing. During her down time, she enjoys knitting, listening to audiobooks, writing, playing video games, and trying different restaurants. She is always happy to help you with your writing!
---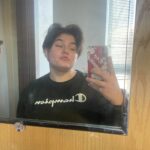 Corvus (He/They) is a double major in Sociology and Classics. In his free time, he enjoys reading excessively and debating philosophy. He also enjoys writing poetry and stories of his own. After obtaining a bachelor's degree, they plan to go to graduate school and pursue a degree in psychopharmacology, with the intention of working as a substance abuse counselor.