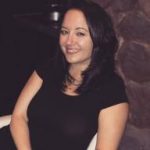 Jennifer (Jenn) Forsthoefel is the Director of the Writing Center and Assistant Professor of English at Augsburg University. She is originally from Tallahassee, Florida and spent many years in Atlanta, Georgia completing her graduate work before moving to Minneapolis. She has a PhD in Rhetoric and Composition with a focus on Writing Center Studies. She been teaching and tutoring writing since 2007 and has presented her research at regional, national, and international conferences. Her current research focuses on the impact of writing centers on the culture of writing on SLAC campuses. In her spare time, Jenn loves spending time with friends, listening to podcasts, watching bad reality television, and searching for the best burrito in town.
---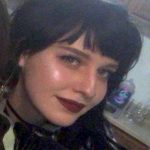 Daniella Clayton is an education major in her junior year studying at Augsburg University. Though she hopes to one day become a high school English teacher, she currently works as the Art Editor for the online magazine Winter Tangerine. You can see some of her publications in Weave Magazine, The Patterns Book, Winter Tangerine Review, Murphy Square, and The Boiler Journal.
---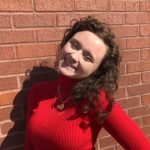 Lydia Anderson is a junior majoring in Social Work with minors in Religion and Psychology. She is also an intern at the Salvation Army in Minneapolis. In her free time, she enjoys listening to music (genre-fluid) and traveling with friends. She hopes to be a foster care worker with great memories to look back on after graduating from Augsburg..
---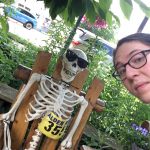 Ashley Kronebusch (pronounced crow-na-bush) is a second-year majoring in New Media Studies. She is from Minneapolis, where she lived with her parents and pet cat, Pippin. In her free time, Ashley likes to read comics, draw, and play on her Switch. Her favorite animal is frogs and her favorite color is purple. Ashley's dream is to draw comics and have a pet axolotl.
---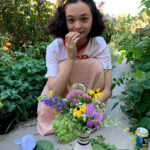 Yoko Kofuji is a senior double majoring in Psychology and English-Literature, Language, and Theory. She enjoys riddles, gardening, and mediocre lemonade. Currently she is 5'4". She loves working with students of all different disciplines, including research, analysis, and creative writing.
---
Reginald Oblitey (Reggie) is an international student and a Biology minor. He plans to go to medical school to become a neurosurgeon. He sees himself as a people's person and tries to make those around him laugh and feel comfortable. He looks forward to tutoring and hopes he can help students and also learn from them.
---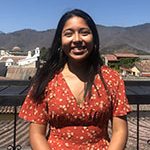 Jessica Mendoza is a senior double majoring in English and Sociology. She hopes to meet new people and help students feel confident in their writing. She enjoys horror films, reading and is always looking for new recommendations for coffee shops.