This page offers an overview of common "Best Practices" for integrating and teaching writing in the following areas:
Basic Principles
In-Class Writing
Writing Assignments and Homework – General
Designing Effective Writing Assignments
Teaching Students How to Revise
Assigning Peer Review
Responding to Student Writing
Grading Student Writing
ESL Student Writing
Three Types of Rubrics
For more detailed resources and examples of these practices, visit the Links and Resources page, and the Sample Assignments page includes downloadable assignment prompts.
---
1. Basic Principles of WAC Best Practices
Writing and thinking are intricately connected processes; frequent and varied writing helps students learn. 
Students learn that writing about a topic is a mode of learning about it.
Increased reading and writing, in both length and frequency, improve higher order learning.
Revision improves student writing, increases self-assessment, and develops greater subject understanding.
Peer review activities help clarify writing processes, promote collaborative learning, and, in turn, improve students' ability to evaluate their own writing.

2. In-Class Writing
Regularly assign brief free-writing activities. For example, at the end of class ask students to write about a major point they learned that day and one lingering question they have. Review papers and use to adapt the next class. (Find examples here.)
Use writing to generate discussion. Prior to a class discussion ask students to write a brief summary or response on the subject, reading, etc. Students then share with each other, developing a space where writing is expected and promotes discussion.
Use readings as opportunities to teach writing and examples of disciplinary genre. Unpack readings as examples of writing in addition to channels of content, especially when they can serve as samples of writing within the discipline or genre.
3. Writing Assignments or Homework – General
Assign low and high "stakes" writing assignments (find examples here)
Integrate "low stakes" writing in class frequently to actively engage students in lecture content, improve retention, and assess learning
Use peer-review to give students opportunities to learn from one another, develop a collaborative environment, and clarify assignment goals; also helps crowd-source feedback to balance time efficiently
Assign "active" or "close-reading" of a complex text in which students engage the reading by writing analytically about it as they read, this promotes better reading practices and improves understanding
Include a metacognitive element within written assignment, such as asking students to examine and explain what they've learned and how; studies in learning process have found that metacognitive writing helps students to learn complex skills, self-assessment
4. Designing Effective Writing Assignments
Consider what's most important, what you want students to learn from the assignment
Explicitly define the assignment's goals, make distinctions between writing and subject matter criteria
Ensure that the assignment addresses a clear learning or course objective
Include details about formatting and submission requirements
Anticipate and review common mistakes in addition to what is expected
Provide samples (or review in class) of successful student work
If using a rubric in assessment, provide rubric to students ahead of time
After grading assignments, review and revise the prompt to address patterned confusion or mistakes 
5. Revision
Assign multiple drafts of major written assignments, scaffold assignments
Explicitly value revision in discussion, assessment, and course credit
Make a distinction between the processes of editing/proofreading and revising content
Use peer-review in-class or online to facilitate the revision process
6. Assigning Peer Review
Utilize peer review frequently for medium and high-stakes assignments
Integrate peer-review as a step in the revision process
Use both short (10-15 minutes) and long (full class session) peer review sessions
Assign peer review in-class and/or online via forums
If using a rubric, ask students to use the rubric to guide their peer review
7. Responding to Student Writing
Provide feedback in ways that are responsive to the assignment description
Focus feedback on what matters most in ways that are responsive to learning objectives
Utilize rubrics (see descriptions of types of rubrics below) and written feedback
Use time effectively: focus written feedback on unique achievements or areas needing development, review common or patterned achievement or areas needing development in class
Communicate with your LFC about feedback technologies like VoiceThread
8. Supporting ESL Student Writing
Students whose first language is not English are often referred to as ESL (English as Second Language), ELL (English Language Learner), or NNS (Non-Native English Speaker).
Review pages 5-15 of this document's suggestions for "Working with Non-Native Speakers"
Provide feedback on grammar/syntax but avoid penalizing errors, because grammar is not synonymous with competence and ESL students often struggle to feel confident writing in English
Use synonyms frequently, or often, in assignment descriptions
Talk with the student about their writing and focus on asking questions to build clarity and understanding around an assignment or their ideas
Avoid assigning readings or assignments that depend on familiarity with U.S. popular culture or slang/idioms
Review this landmark Statement on Students' Right to Their Own Language to better understand pedagogical debates about requiring Standard English
Focus feedback on what matters most in ways that are responsive to learning objectives
Direct students to campus resources to support them like the Writing Center
Familiarize oneself with the common cultural and communication differences of the student, such as a reduced sense of authority in making an argument
Recognize that seemingly plagiarized writing may be a miscommunication of expectations or cultural writing conventions
Encourage students to take pictures of instructor lessons and notes on the board if they feel rushed when reading and writing in English
Consider showing students some of these videos in which multilingual writers describe their strategies for academic writing
9. Grading and Assessing Student Writing
Utilize assignment rubrics to clarify expectations and grading processes. There are three common forms of rubrics: holistic, analytic, and single-point. This webpage includes simple examples and free downloadable rubric templates.
10. Three Types of Rubrics
Holistic Rubrics: Holistic rubrics assign one overall score to work such as "satisfactory" or "2 out of 5" where each score has a related description.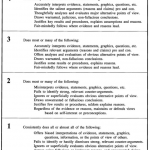 BEST FOR: allowing for multiple correct responses/approaches, focusing on overall achievement, assessing a large number of assignments
Pros: creating a holistic rubric is relatively less time-consuming and is the quickest to use in grading
Cons: can be vague if expectations are not clear and/or categories are not sufficiently detailed, limits personalized feedback (however, instructors can add a brief section for written feedback in addition to the rubric)
Click here for a link to examples of holistic rubrics
Analytic Rubrics: Analytic rubrics use a grid structure, breaking the elements of an assignment into parts, allowing itemized feedback/scoring.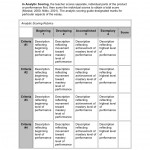 BEST FOR: efficiently identifying specific strengths and areas needing development, mid stakes assignments, grade-norming, larger assessment projects
Pros: once completed, analytic rubrics allow for quick feedback that clearly maps areas of achievement and/or needing development
Cons: initially creating the rubric takes a lot of time, so may not work for frequently-evolving assignments; can limit the quality of targeted feedback
Click here for a link to examples of analytic rubrics
Single-point Rubrics: Single-point rubrics use columns to elicit feedback in two areas, (1) concerns/needing improvement and (2) exceeding requirements.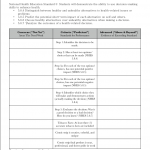 BEST FOR: high-stakes assignments, providing supportive, high quality, specific feedback
Pros: focuses feedback into key areas, works well for significant assignments in advanced courses, promotes targeted, personalized feedback
Cons: time-consuming, can magnify criticism when feedback is not balanced due to unsatisfactory work
Click here for a link to examples of single-point rubrics
For more detailed resources and examples of these practices, visit the Links and Resources page, and the Sample Assignments page includes downloadable assignment prompts.
---
Contributors: Jacqueline Schiappa • Last Edited: June 2016