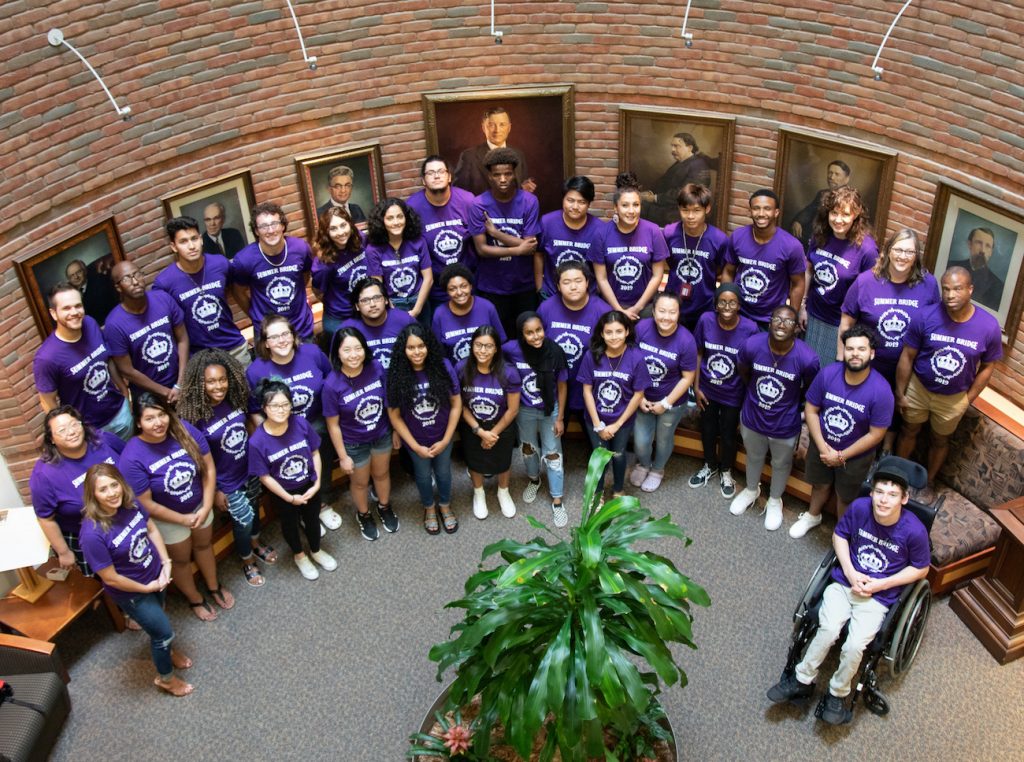 The U.S. Department of Education recently announced that Augsburg University has been awarded a federal Student Support Services (SSS) five-year grant of $294,722 annually to help more students succeed in and graduate from college. This is the fifth consecutive SSS grant awarded to Augsburg University, which has hosted the project since 2001. Augsburg TRIO SSS serves an annual complement of 160 undergraduate students from admission through graduation, to consistently meet its objectives in good academic standing, persistence and graduation.
TRIO SSS helps college students who are low income, first generation (those whose parents do not have a four-year college degree) or students with disabilities. The comprehensive array of services the grant will provide include academic skill development and tutoring, financial aid advice and financial literacy, academic advising, and other forms of assistance. Such services enhance academic success and make it more likely that students will persist and graduate with the lowest possible debt.
"Augsburg TRIO/SSS has established a reputation for helping students navigate higher education to achieve their academic goals. Students know their TRIO advisor is looking out for their best interests and helps them through the tough decisions of college life. We are thrilled to be able to continue this important work at Augsburg!" said Aly Olson, Director of Augsburg TRIO/SSS since 2001.
The project is funded by U.S. Department of Education (Award Number P042A200305). The grant will fund 70% of the overall project. An additional amount estimated at $125,000 (or about 30% of the overall project) will be contributed annually by Augsburg University to ensure the successful implementation of the Student Support Services program.
For more information visit https://www.augsburg.edu/triosss/.