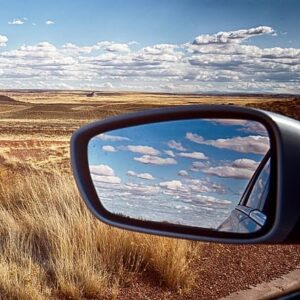 In Stage Four students will complete a summative reflection exercise designed to help them reflect on themselves and their experience through the specific lens and core values of the Center of Commitment they are working with.
The purpose of the Summative Reflection is to help a student articulate how the semester long experience has impacted by how one is called to serve the neighbor, to be a global citizen, to be an engaged local citizen, and how one who is called to meaningful work.
For example, if you are studying abroad through CGEE, then your summative reflection will ask you to reflect on yourself and your experience through the lens of global cultural competencies.
Stage 4:  Directions to Read/Reflect/Write/Upload your Summative Reflection
READ (or re-read)

"The Summoned Self" by David Brooks

(The New York Times, 08/02/2010).

In this article Brooks differentiates between the Well-Planned Life and the Summoned Life.

Brooks says, "The person leading the Well-Planned Life emphasizes individual agency, and asks, 'What should I do?' The person leading the Summoned Life emphasizes the context, and asks, 'What are my circumstances asking me to do?' The person leading the Summoned Life starts with a very concrete situation: I'm living in a specific year in a specific place facing specific problems and needs. At this moment in my life, I am confronted with specific job opportunities and specific options. The important questions are: What are these circumstances summoning me to do? What is needed in this place? What is the most useful social role before me?"

REFLECT

Spend some time reflecting on and answering the questions from the article.

C

onsider how this experience has summoned you to this time and place. 

Go back to your Introductory Reflection (definition of vocation) and consider how you would answer those questions now and what you might add.

Here are a few additional questions to consider:

How have your experiences shaped your new perspectives and your growth?

What are your circumstances asking you to do?

What is needed in this place (or in this world)?

How are you called to respond to these needs?

WRITE/CREATE

Find a meaningful way to reflect on the questions below. This might simply be short answers to the questions, poetry, a song, visual art, a PowerPoint presentation, etc.

We want you to do it in a way that will be fun and meaningful for you. 

UPLOAD

Once you have created your reflection, upload it to your V-Portfolio on Canvas.

Connect it to other projects, courses, jobs, or tags that you think are appropriate.
---
After you upload your Summative Reflection, you're done with your V-Portfolio until your next experience. Once you begin another experience, you'll begin the process at Stage 2.