Jump to a section: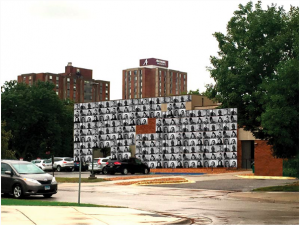 ---
Q and A
Athletics
For intercollegiate athletic teams, the Athletics Department will adhere to the testing protocol outlined by the NCAA and Minnesota Department of Health, which ensures student-athletes and necessary athletics staff are tested and individuals with COVID-19 or exposed to someone with the virus are quickly moved into isolation and quarantine to mitigate spread.
Campus Cupboard
The Augsburg University food shelf, Campus Cupboard, provides free food to students. Visit the Campus Cupboard page for more information.
Class Schedule
Augsburg University has returned to face-to-face classes. For full details, read President Paul Pribbenow's email from March 22, "Our plans for Fall 2021."
Clinical and field experiences: During the pandemic, special rules may apply for supervised clinical or field experiences in programs such as education, nursing, clinical psychology, or social work. Some clinical or field experiences cannot be moved online given the requirements of accreditors and licensing agencies. Whether completing experiences remotely or in person, students doing clinical or field experiences must comply with the health, ethical, and telehealth guidelines of both their program at Augsburg and the organization or facility in which they are placed. If, because of pandemic-related health restrictions,  students cannot complete these courses during the semester, Augsburg will assign a grade of "X" to show that the clinical or field experience could not be completed during the semester for reasons beyond Augsburg's and the student's control. The "X" grade will be replaced by the grade the student earned when the experience is completed.
Cleaning and Disinfecting
Cleaning and disinfecting of high-touch surfaces reduces the germs in an area and possible spread of COVID-19. The university is cleaning and disinfecting high-touch surfaces throughout each day. Some areas across campus have cleaning materials that individuals may use before and after spending time in an area. The best way to protect yourself is to wash your hands or use hand sanitizer before using an area and afterward. 
HINT: Carry hand sanitizer and disinfectant wipes so you may clean an area before (for your health) and after (for the next person's health) use. 
COVID-19 Testing
Testing is available at several locations for no cost.
The most effective time to get a test is 5-7 days after exposure.
When transmission rates are high, individuals should consider periodic testing (e.g., weekly) even if there is no known exposure.
Staff, faculty, and student workers may use their work hours to get periodic COVID-19 tests.
The most effective time to get a test is 5-7 days after exposure. The incubation period for COVID-19 is two to 14 days. If you get tested immediately after an exposure, the virus level may still be too low to be detected, resulting in a negative test result even though you may still develop COVID-19.
Regular testing. When transmission levels are high in the area, many people report getting COVID-19 without knowing where or how they were exposed. Getting tested on a regular basis (e.g., every 5-7 days) even if you don't have symptoms can help identify people who are infected even before they have symptoms and ensure they isolate early to avoid spreading the virus to others.
Testing locations in the area:
COVID-19 Vaccines
The COVID-19 vaccine is required for all students, staff, and faculty. Documented medical and non-medical exceptions will apply. You can find free COVID-19 vaccines, including walk-in clinics, throughout the metropolitan area.
On August 23, the U.S. Food and Drug Administration fully approved the Pfizer/BioNTech COVID-19 vaccine for those 16 and up. This means that the vaccine is not considered experimental and that it meets the high standards the FDA requires for approval.
The CDC has authorized boosters of the Pfizer, Moderna, and Johnson & Johnson COVID-19 vaccines at least six months after receiving the second dose (or two months after receiving the one-dose Johnson & Johnson vaccine) for certain eligible groups, including higher education students. The CDC has also authorized mix and match dosing for booster shots, allowing people to choose to stay with the same vaccine type that they originally received or to get a different booster. Learn more about vaccination from the Minnesota Department of Health.
Dining
The Commons offers a variety of foods for breakfast, lunch, and dinner. Einstein's provides hot sandwiches and coffee drinks along with chilled beverages and grab-and-go items. Kafe Kafeega offers coffee and other hot beverages as well as pastries, fruit cups, salads, and wraps.
Designated dining spaces
Several spaces on campus have been designated for indoor dining. In designated dining spaces, individuals may remove their masks for eating and drinking, but we ask that you put your mask back on afterward.
Current dining spaces include:
The Commons and Einstein's in the Christensen Center
Nabo and the lobby of the Oren Gateway Center
Kafe Kafeega and the surrounding area on the second floor of Hagfors Center
The Hagfors Center main level lobby and third floor balcony
Dining is also permitted:
In closed rooms hosting meetings or events catered by Augsburg Dining Services
Alone in individual offices or meeting spaces with the door closed
In residence hall units
Grading
Starting in Summer 2021 and continuing thereafter, Augsburg will follow all standard policies as outlined in its catalogs.
Hand Hygiene
Frequent hand washing is critical throughout the day. The recommended length of time to wash hands is a minimum of 20 seconds with soap and water. Hand sanitizer will be available at the entrances of buildings on campus and may be used as a supplement when using soap and water is not possible. 
When you use a tissue, promptly throw it away and wash your hands with soap and water for at least 20 seconds.
HINT: Use the mantra – BEFORE & AFTER. Wash your hands (or use hand sanitizer) before and after every activity – class, eating, hanging out, talking with a classmate or professor, using the restroom, etc. Keep a small bottle of hand sanitizer with you for easy access.
Helpline
The Augsburg University Helpline is available to handle questions from students, faculty, and staff.
Email: helpline@augsburg.edu
Phone: 612-474-3100
Submit a question using the online form
Masks
All students, staff, and faculty are required to wear masks in indoor campus spaces, except when eating in dining areas or when in one's own residential unit or individual office with the door closed. This applies to all U.S. Augsburg locations. (International Augsburg locations are following local protocols.) Masks or face coverings are not required outdoors.
Medical experts recommend N95 or KN95 masks because, with the omicron variant, cloth masks alone do not provide sufficient protection. The second-best option is to double mask by wearing a surgical mask along with a multi-layer cloth mask.
Due to the surging number of cases and hospitalizations caused by the omicron variant, the cities of Minneapolis and St. Paul reinstated their indoor mask mandates effective January 6, 2022.
Mental Health
This is a stressful time. As such, it can raise or increase mental health issues, such as stress, feelings of isolation or fear, anxiety, sadness, and loneliness. When we're stressed or anxious, we can experience changes in sleep or eating patterns, difficulty sleeping or concentrating, and/or increase our use of tobacco, alcohol, and/or other substances. Addressing these and other mental health-related issues earlier rather than later can lead to a sense of relief, an awareness that you are not alone, and may enable you to meet your goals effectively. 
Here are some links to the Center for Wellness and Counseling website for information that may assist you and others. 
Manage Health and Stress Management Apps & Podcasts 
HINT: Be proactive and check out these resources before you might need them. Consider talking with someone at the Center for Wellness and Counseling (CWC) at the beginning of the semester so you know them when you might need to talk with them later in the semester.
Counseling appointments at the CWC are now available through secure Zoom or phone. To schedule an appointment, contact the CWC front desk at 612-330-1707, or email at 
detloff@augsburg.edu
.  For more information on counseling appointments and who qualifies for the telehealth appointments, see the
CWC main page
.
Other services available to all students through the CWC:
The After Hours Urgent Phone Counseling line is open 24/7 when the CWC is closed. Call 612-330-1707 and choose Option 1.
Skills Group (an online psychoeducation and support group). Contact Josh Kent at kent@augsburg.edu for more information.
Mobile-friendly help for stress, anxiety, and depression through the TAO online self-help program is now available to the entire Augsburg community.
Our website lists several self-help resources, including these topics: depression, anxiety, skills to feel better now, self-care for activists, and healing from racial trauma.
Follow us on Instagram at #augsburgcwc for more resources.
Physical Distancing
Physical distancing is a crucial part of monitoring your own health and safety. The recommended distance between two individuals is 6 feet away, approximately two arm lengths away from each other indoors and outdoors. Physical distancing reduces the spread of COVID-19. 
Physical Health
The gymnasium and athletics fitness centers will be open to all students, staff, and faculty (no guests). Masks are required at all times when using the athletic facilities, including during exercise.
Augsburg University Athletics also provides several links to at-home workouts that can be done with minimal or no equipment.
Quarantine and Isolation
You will need to isolate yourself if you test positive for COVID-19 and, in some cases, quarantine if you have been exposed to someone with COVID-19. Because the guidance changes and can be confusing, we ask you to inform Augsburg of your status depending on these circumstances so we can advise you on the appropriate next steps for your situation.
Residence Halls
Our residence halls are open. The Department of Residence Life sent students information about health and safety precautions related to COVID-19 in advance of their move-in.
Augsburg is working to ensure that Minnesota Department of Health guidance is carefully observed in residential spaces. Our custodial team has been intensifying its work, observing new protocols as they clean and disinfect common areas and high-use touch points, such as doorknobs and elevator buttons.
We currently limit guests to two from the resident halls per unit. Guests do not include students, family, or friends from off campus.
Student Emergency Fund Request Form
Students in need of emergency financial assistance to help cover expenses such as food, rent, medication, or course materials should fill out the Student Emergency Fund Request Form.
Student Services Index
Featuring 40+ searchable info boxes, the Student Services Index explains how to access departments and services during a unique time when there are both in-person and virtual opportunities for engagement. The tool provides bite-sized descriptions, location and contact information, and additional key details for the Augsburg offices and departments that are dedicated to student success and support.
Check out the Student Services Index today.
Study Abroad and Study Away
To safeguard the health of students, staff, faculty, and community members on our programs, Augsburg CGEE requires program participants to be fully vaccinated and to provide proof of full vaccination at least 2 weeks prior to the program start date.  This policy applies to international and domestic programs run and operated by Augsburg CGEE.
Students wishing to request an exemption from this policy for a medical reason or due to a sincerely held religious belief must submit a Vaccination Exemption Form to begin the accommodation process.  Accommodations will be granted only where they do not cause undue hardship or pose a direct threat to the health and safety of others.  Host country entry requirements override any exemptions.
Learn more from the Center for Global Education and Experience.
Symptom Screening – Daily
CampusClear is a brief self-screening free application for iPhone and for Android that everyone in the Augsburg community must complete daily. Self-screening is an easy action to take and one that is critical in helping reduce the spread of COVID-19. 
Watch "Symptom Screening App" to learn more.
HINT: Set an alarm on your phone that reminds you each day to complete the app. 
Technology Resources
Augsburg's Information Technology (IT) team has posted information about access to laptops and internet for students who do not already have those tools for online coursework. 
Vaccine Mandate
Augsburg University is implementing a a COVID-19 vaccine requirement for students, faculty, and staff for fall semester 2021. Documented medical and non-medical exemptions will apply. Learn more.
Note: On August 23, the U.S. Food and Drug Administration fully approved the Pfizer/BioNTech COVID-19 vaccine for those 16 and up. This means that the vaccine is not considered experimental and that it meets the high standards the FDA requires for approval.
Recent Communications to Students
Email from VP of Operations: New quarantine and isolation procedures (January 17)
Email from VP of Operations: Augsburg implementing additional COVID-19 mitigations (January 11)
A-mail: January 13 COVID-19 Vaccination Clinic in Cedar-Riverside Neighborhood (January 11)
Email from VP of Operations: Overview: Return to Campus for Spring Semester (January 5)
From the Dean of Students: In 14 Days… (December 27)
From the Dean of Students: Recent COVID-19 transmission among students not staying home while sick (December 9)
Email from the Dean of Students: Thanksgiving (November 17)
Email from VP of Operations: An update on university COVID-19 mitigation efforts and indoor dining (September 28)
Mask Up Email from Dean of Students (September 2)
Indoor Mask Requirement Reinstated – Email from COO (August 3)
From the Dean of Students: Verifying your vaccination status by August 26 (July 28)
Email from President Pribbenow: Augsburg mandates vaccination for all students, staff, and faculty (July 22)
A-mail: Drawing for Prizes Worth up to $500 for Vaccinated Students by August 31 (July 20)
Email from President Pribbenow: End of indoor mask policy and ongoing vaccine work (June 11)
A-mail: All Welcome for Johnson & Johnson Vaccine Starting Monday in OCG (June 11)
A-mail: Summer Vaccine Rewards Include State Fair, Valleyfair Tickets (June 4)
Email from VP of Operations: Updates regarding on-campus public health requirements (June 1)
A-mail: Walk-in Johnson & Johnson Vaccination Clinic Thursday, May 20, 1-3 p.m. at People's Center (May 19)
Email from President Pribbenow: Indoor face covering requirement at Augsburg (May 14)
A-mail: Walk-ins Now Welcome for Free COVID-19 Vaccine (May 12)
Email from President Pribbenow: Gov. Walz dials back COVID-19 restrictions (May 7)
Email from VP of Operations: Timely – COVID-19 Vaccine Opportunity Monday, April 19/May 17 at Central Lutheran Church (April 15)
Email from VP of Operations: Timely Information: Vaccine Opportunity at People's Center Clinic (April 15)
COVID-19 Vaccine FAQs (April 15)
Email from President Pribbenow to Students: Our Plans for Fall 2021 (March 22)
A-mail: Free On-Campus COVID-19 Testing (March 3)
A-mail: Sign Up for the Minnesota COVID-19 Vaccine Connector (February 26)
Temporary Changes to Grading Options for Students for Fall 2020 and Spring 2021 (February 2)
Email from Vice President of Operations: COVID-19 Campus Update Spring 2021 (January 8)
Auggie Guide for Spring Semester 2021 (January 7)
A-mail: Textbook Rental Charge Deadline Extended to December 28 (December 17)
A-mail: Textbook Rental Return (December 8)
From the Dean of Students: Finishing the Semester Strong (December 1)
COVID-19 Campus Update from President Pribbenow (November 20)
Email from Vice President of Operations: New Statewide Restrictions and Free On-campus Testing (November 10)
A-mail: Free Testing for COVID-19 (November 10)
Guest Policy Change from Dean of Students (October 18)
COVID-19 Guest Policy from Dean of Students (August 28)
Remote Learning, Studying, and Eating Spaces Fall 2020 (August 28)
Top 2 Things Students Need to Know This Week (August 26)
Community Commitment Statement (August 25)
Message from Dean of Students: Restricting Activities Before Returning to Campus (August 18)
Auggie Guide for Students – Fall 2020 (August 1)
MIAC Postpones Competition Seasons for Several Fall Sports to Spring (July 28)
Provost Letter to New and Returning Traditional Undergraduate Students (July 27)
Upcoming Fall 2020 Town Hall Sessions for Parents and Families (July 27)
President's Fall 2020 Planning (July 9)
Letter About Augsburg Bold Fall 2020 Plan (June 11)
Top 2 Things Students Need to Know this Week (May 19)
Top 3 Things Students Need to Know this Week (May 14)
Top 3 Things Students Need to Know this Week (April 30)
Top 3 Things Students Need to Know this Week (April 23)
Top 2 Things Students Need to Know this Week (April 15)
Other Resources
New Augsburg University Helpline to handle questions from students, faculty, and staff.  The Helpline will be open from noon to 4 p.m. each day. Call 612-474-3100. We will expand Helpline hours beginning March 30.