Siteimprove's Accessibility features are the main reason we're using it, but as a content manager, not all of the issues it finds will apply to you. For that reason, I have arranged the issues into different categories, and put the ones you can fix in the category of Editor. Siteimprove will also show you AAA issues, but we only need to conform to AA standards (which include A).
Whenever you go to the Accessibility > Issues page in Siteimprove, make sure you filter the issues so that you only see the issues that apply to you.
In the "Responsibility" tab, select "Editor"
In the "Conformance level" tab, select "AA Conformance"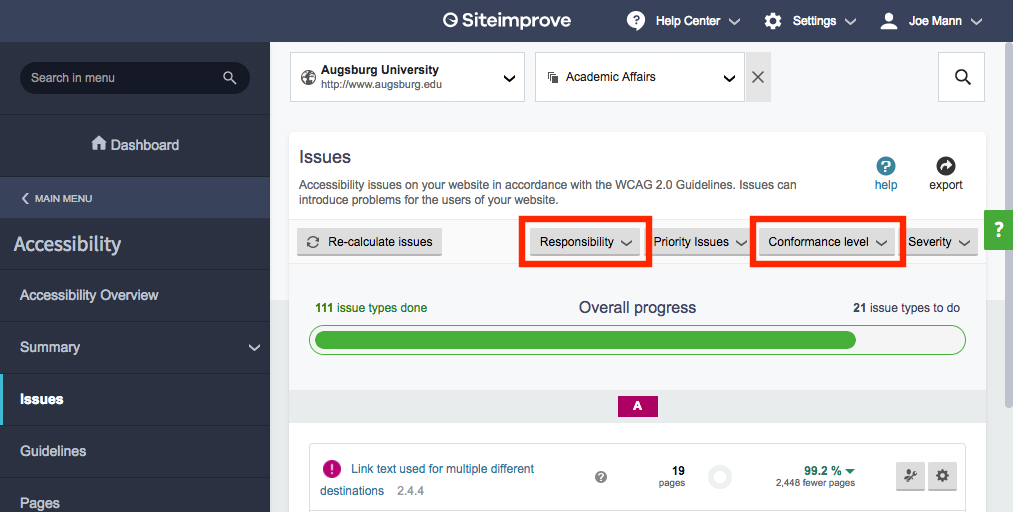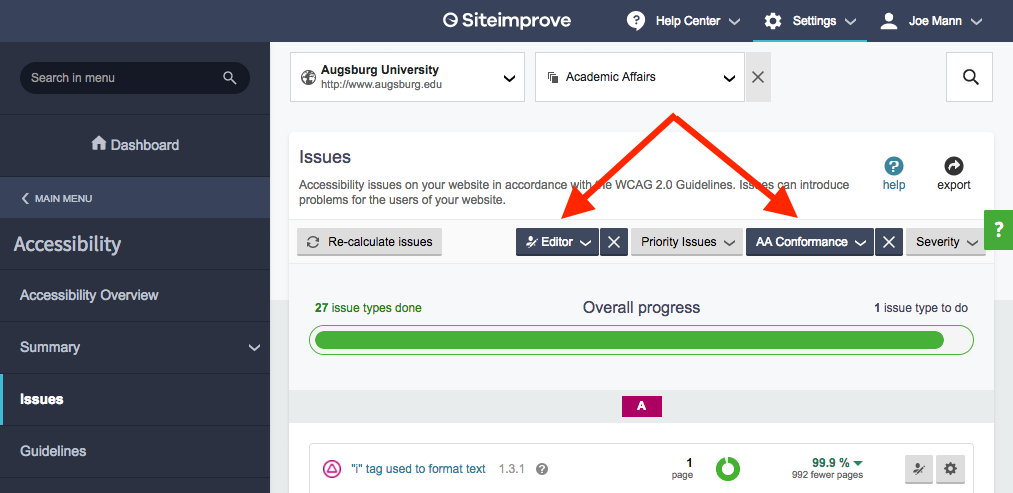 This is what your screen should look like when you have those filters selected. What you will see is a much more manageable list of errors for you to address.
Now bookmark this page so you don't have to change those filters every time.
For more on Siteimprove, see my previous post on Siteimprove.